Love, a beautiful feeling. Whether human or animal, everyone has a hunger for love. If many types of dishes are kept in front of you, and the feeder does not treat you with love, then hunger automatically dies. It is a feeling that has no definition.
We all love to hear love stories. And when that story is about someone we know in real life, the joy is doubled. Today in person special we will talk about one such person, whom every citizen of India knows. So let's turn the front page of the book of love stories, and know the love story of the country's famous industrialist Ratan Tata.
Ratan Tata – A Brief Introduction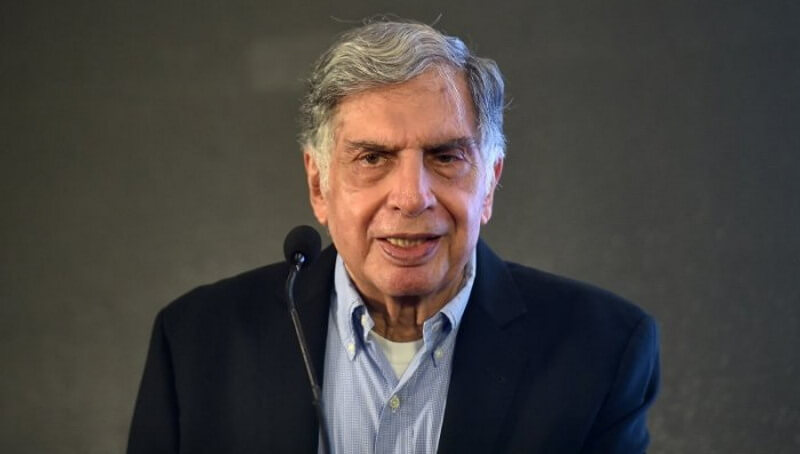 Ratan Tata is such a person who needs no introduction. Whenever there is talk of rich people of India, Ratan Tata's name is taken prominently. The people of the country want to know a lot about this famous industrialist. Taking care of the wishes of his countrymen, Ratan Tata also shared his love story with the public on the occasion of Valentine's Day. He told how he fell in love with a woman while living in America, and how they both got separated.
Let us tell you that when Ratan Tata was ten years old, his parents got divorced. Since childhood, he and his brother lived with their grandmother Navajbai. It was his grandmother who explained to him the importance of education, and told that every person should have the courage to speak his mind, but he should keep his point humbly in front of others. He told that since childhood, his thinking did not match with his father.
His father wanted him to play the piano, but he was interested in playing the violin. He wanted him to study in the US, but his father wanted him to be sent to the UK. His father wanted him to become an engineer, but Ratan wanted to become an architect. He told that if there was no grandmother, he might not have been able to study in America. It was only after the end of World War II that his grandmother took him to London. Because of grandmother, he left his studies of mechanical engineer and took admission in architect.
When they fell in love during the job
Taking their love story forward, Ratan told that after studying architect, he got a job in Los Angeles. His father was against him even at that time. He did not want Ratan to work there. He further told that that period of 1962 was very good because he had fallen in love with a woman during his job as an architect.
The marriage of both of them was almost fixed, but suddenly Ratan came to know about the deteriorating health of his grandmother. Because of this he had to come back to India. Ratan hoped that the person he wanted to marry would also come to India with him. But due to the ongoing war between India and China in 1962, his parents did not agree to send him to India. Ratan had to come back alone from America. After that he never got a chance to go back to America and marry her. They both parted, their paths parted.
Whenever we hear love stories or watch love movies, our heart wants that two lovers should never part. But when two lovers cannot meet because of life's troubles, then there is a lot of trouble. Tears do not take the name of stopping from the eyes, and the heart repeatedly asks the same question that why did this happen?
There are many love stories around us. It is only necessary to see those stories with the eyes of the heart instead of the mind. If you liked this story of famous industrialist Ratan Tata's love, then share it with others. Also, by commenting, do let us know if your love too remains incomplete? And if yes, for what reason? Stay with us to know more such stories of incomplete love.