A descriptive guide to exploring the Best places to travel with friends in USA with tips about things to do and places to see.
LET'S GO AMERICA!
When it comes to travel with friends, we all get super excited and want to go to the place where we can enjoy to the fullest and forget the world. Friends are the spice to our life and the memories created with them are indelible. And deciding where to go is a difficult task and if its USA then you need to explore a lot for this.
The United States is huge. From Soaring skyscrapers to the gleaming metropolis and picture-perfect and amazing coastline, America is full of colorful and breathtaking destinations and I am sure one will go crazy deciding where should they visit in the Whole USA. But, hey don't worry, I have eased this difficult task for you and listed some beautiful destinations for you where you can hang out with your friends.
The United States of America, a place where you can feel nature, party all night, do adventures or enjoy some cultural sites. A mix of enchanting cities, tempting recreational activities, natural wonders, and some great infrastructure will make you crazy why everyone loves to come here. And trust me, there too many names to list, and I have just tried some most amazing destinations that you should visit at least. I hope you will enjoy these places. So, check out these, decide, take your crazy gang and then you are good to go!
Best places to travel with friends in USA
New York city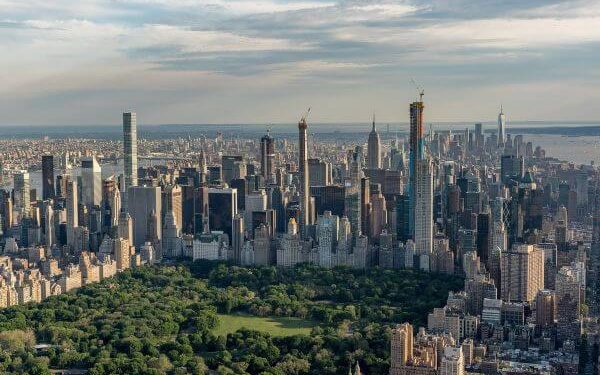 From our childhood, we all have heard about "Statue of Liberty". And we all have wanted to go here and see it. And here is the right time. New york city is famous for thriving restaurants, theatres, and its diverse cultural scenes. The city which is most expensive in the USA and the city which never sleeps, have some amazing places to visit and see which draws everybody's attention here. The Big Apple is must visit the place where you can see some city's most amazing cool and crowded environment. iconic landmarks such as Brooklyn Bridge, Times Square, Statue of Liberty, Empire state building, towering skyscrapers and many more. Furthermore, the beautiful sights, glittering nights, cosmopolitan environment, New York is a nice place to travel with friends.
Las Vegas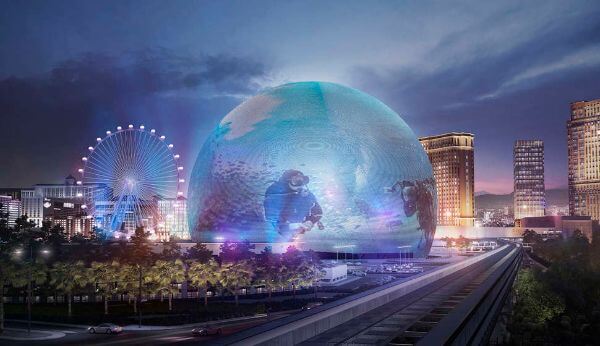 IF you and your friends love to party, this place is truly for you. With extensive entertainment options, flashy attractions, raucous nightlife, chic pools, extravagant spas, and Casinos, Las Vegas is full of glamour, will attract you with its terrific food, and endless fun. Apart from the nightlife and casinos, Las Vegas has the places where you can hike also such as Red Rock National Park, can enjoy concerts and shows! The beautiful landscapes with themed hotels choreographed fountains, all are very different and unique. Vegas is for absolute fun, I must say.
Los Angeles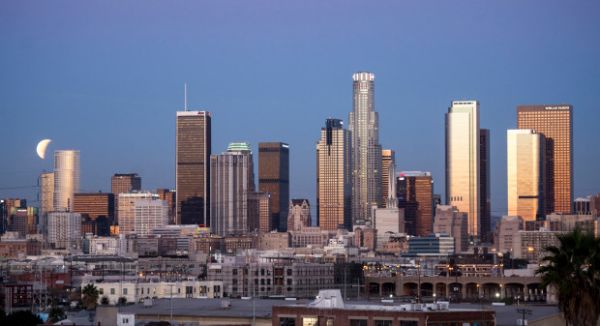 Located in Southern California, Los Angeles is a massive city and the epicenter of this area with its catchy attractions. Also known for having Television Industry here, there are several film studios such as Warner Brothers, Universal, Paramount, etc. If you are a Hollywood fan and want to see celebrities you enjoy here. More than that, It has other places to visit like Disneyland, the Getty Center, Santa Monica Pier and much more. Enjoy a drink at Beverly Hills, and relax at Venice Beach here.
Chicago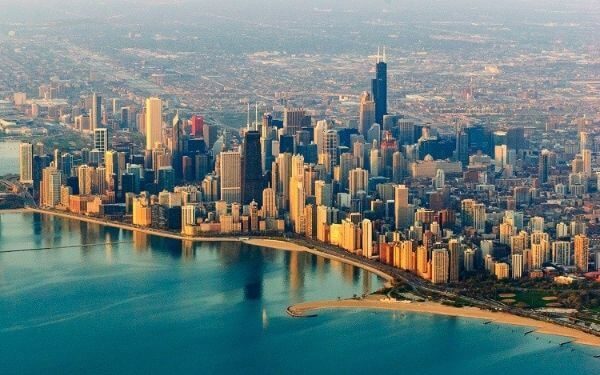 The city perfect with nice weather set on the shores of Lake Michigan, with a beautiful waterfront, cultural attractions, luxury galleries, and some outstanding architecture, Chicago is a great summer destination. Millennium Park, the Art Institute of Chicago, Willis tower are some of the tourist highlights. Apart from it, this windy city has an amazing cuisine that attracts travelers with varying interests.
San Fransisco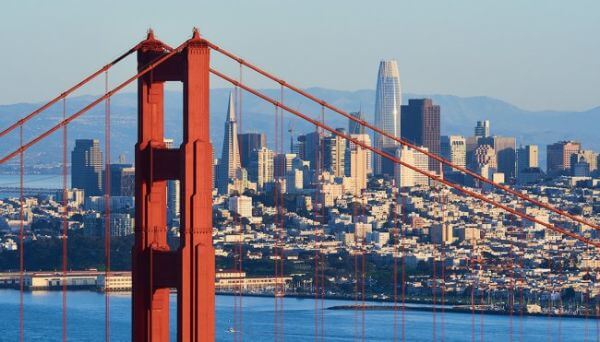 Surrounded on three sides by water, this city in Nothern California is very famous for The Golden Gate Bridge which draws nay tourists. The diversity of cuisine and a variety of scrumptious dishes makes it perfect for a foodie friend. In addition to that, there also exist some national parks which are great for hiking, cable cars and beautiful views which are surely not to be missed.
San Diego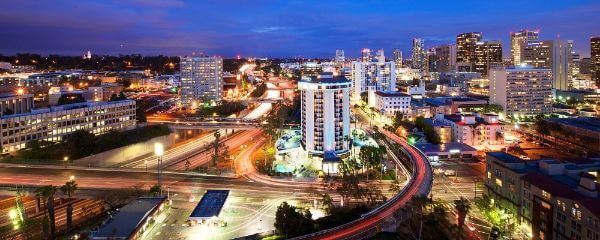 San Diego consists of a happy population and you know why? Weather, yes, San Diego's forever sunny and warm weather, which makes id ideal for hiking, running, going to the beach and many more. Located in southern California, this city is set on the pacific ocean, having wold famous attractions such as San Diego Zoo, Balboa Park, SEa world san Diego, etc. The bustling bars and trendy seafood restaurants are all full of enjoyment.
Boston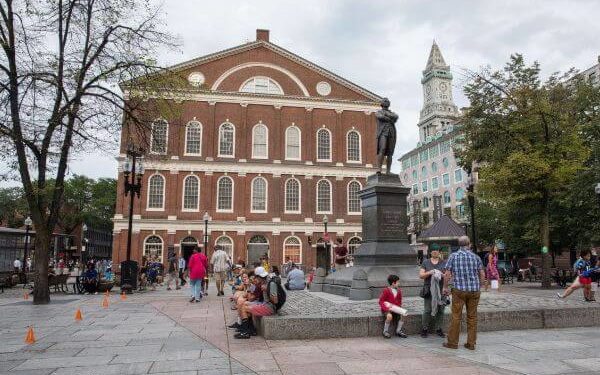 This enthralling capital city in Massachusetts is not less than a dream which will tempt you in magical ways. Loaded with spectacular sights, during spring, enticing flora and fauna, historic site, modern skyscrapers, and even universities.
This city has a rich history, offers a view of charming architecture and its rich culture, navigation throughout the city is very easy. Loyal people and its charming environment make this city very unique.
New Orleans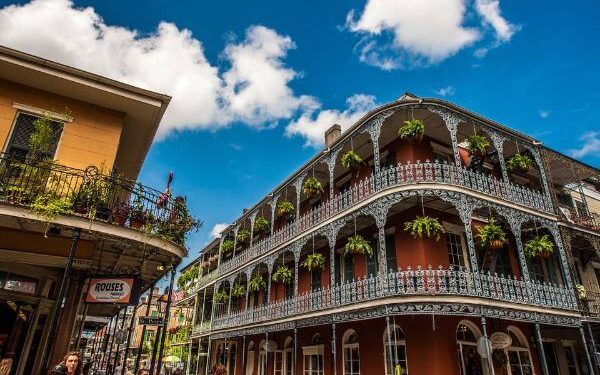 This stunning city sitting on the Mississipi River is famous for its relaxed culture and 24/7 nightlife which will surely give you the weekend vibes and a nice place to hang out with your friends. Known as the city with the souls, this city offers a great temptation of life with lively street performers, jazz music and crazy dance. This is the most vibrant and eclectic city which has never-ending celebrations and a mix of cultures having both French and Spanish influences.
Denver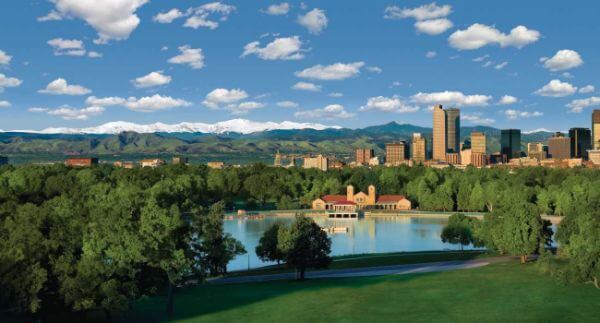 Rocking mountains, Denver zoo, Museum of nature and science, World world, Denver Botanic Gardens are some places to visit in this Mile High City. This city offers both, the beautiful mountains and the city's attractions. Some snow activities like ice-skating, tubing, snowmobiling are also there which you can do. Music lovers will absolutely enjoy it here!
Savannah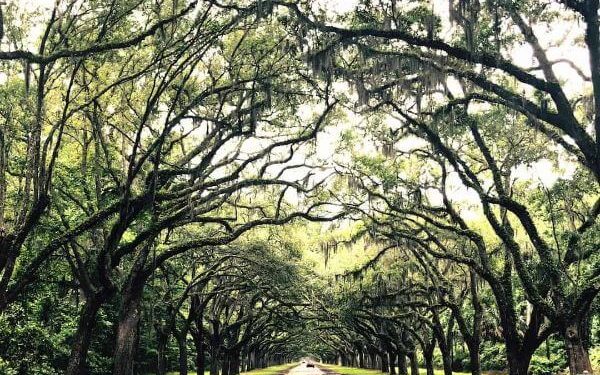 With a plethora of historical attractions, tasty cuisine, Spanish moss-covered trees, and elaborate houses, Savannah is a gorgeous city in the USA. Savannah is a small southern city with people very friendly and where the pace is slow. It can be visited you can visit in a day and offer simple tourism.
So here, are some destinations which have visitors in millions per year and are famous for their tourism. I have tried my best to list all of those, and these places are worth watching. So, if you have finally decided to go to the USA, then don't forget these places, which deserved to be visited. Enjoy your vacation!
We hope you liked this article on  Best places to travel with friends in USA. Please continue reading with K4 Feed for more interesting articles. Follow us on Facebook for daily interesting feeds.
Must Read: