A descriptive guide to exploring the Best places to travel with toddlers in India with tips about things to do and places to see.
Traveling with your families is fun especially with kids. kids at a small age, not only need to be in a good school, but they should also explore and experience new places to be more creative and increase knowledge. Them, Travelling can be a part of growing up. Let them see the world, they have always read in Stories or heard by Grandma, the story of magical lands! And for kids, No good option I can think other than India, which is such a vast country, with cultural diversity and colorful landmarks with friendly people.
India is an iconic country with different hues and blessed with a beautiful cluster of diverse locations who like their culture and tradition and that makes India a very unique country from the rest of all the countries. The locations ranging royal palaces of Rajasthan, to exotic beaches of South, snow-capped hills of North and amazing waterfalls and dense forests in the East, these are all Incredible which are deserved to be seen by kids. The great combination of adventure, fun, relaxation, ease, and challenges can be experienced here.
So, If you have decided to travel with kids in India, you need to decide on a destination which is sometimes very confusing to think. But Hey, I am here for you to ease the process and listed some awesome places in India to take your kids with less bustling and according to their interests.
Top Attractions To Visit in India with Kids
 Munnar, Kerala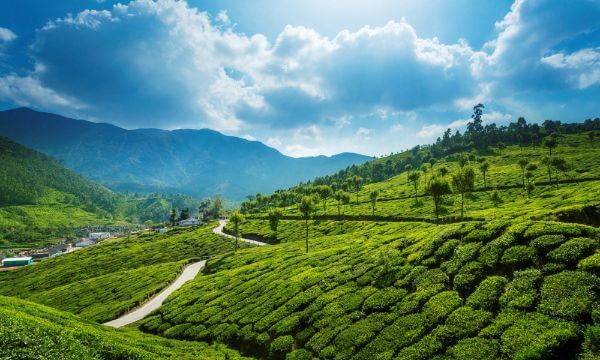 Step-aside from the hustling bustling of the city and fins some gorgeous and breathtaking scenery in the hills of Munnar which is one of the world's highest tea-growing centers. There are short treks and long treks for kids and children can find peace in the lap of nature as well as they can learn about tea plantations. Apart from this, there are wildlife sanctuaries, waterfalls and lots of adventures to do such as cycling, boating, rollerskating, Rock climbing and many more.
Manali, Himachal Pradesh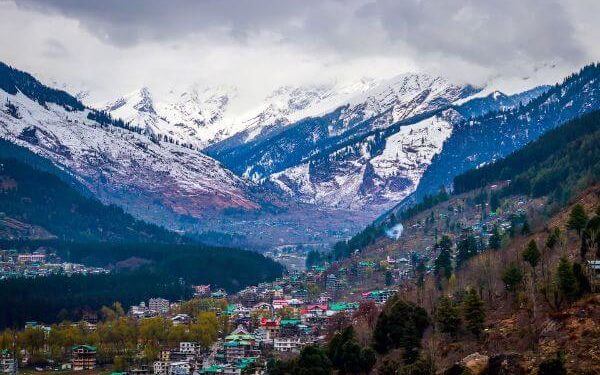 Whenever we talk about hills and snow, our first obvious pick is Manali which is a combination of fun and adventure. The lush green valleys, the snow-capped peaks, the famous Rohtang pass, adventure sports like zorbing, paragliding and skiing draw the attention of every traveler. Presenting a serene landscape and complemented by River Beas, Manali is a perfect destination for kids who loves mountain, nature, rivers, and adventure. Other places to visit here are Museums, Solang valley, Monastries, JOgini falls, water spring and many more.
Jammu and Kashmir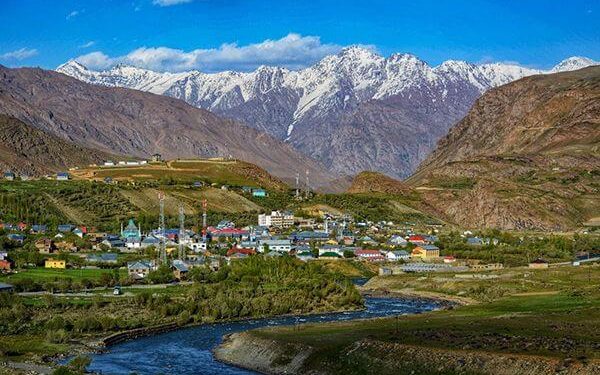 Known as the "Mini Switzerland of India", Kashmir feels like heaven and is st the top of the list. The unparalleled beauty, spellbinding beauty which is certainly mesmerizing for everyone. It is one of the photogenic regions with a grand view of mountains and lush and snow-covered valleys along with a unique culture. Boating in Dal lake in Sri Nagar, Cable car ride, jeep safaris in National parks, Hot air ballooning, the enchanting Houseboat stay, skiing and trekking in Gulmarg and many more are offered and this beautiful landscape is worth watching.
 Darjeeling, West Bengal


A great and sweet surprise for kids here, "A Toy Train". Yes, for all the kids this is exciting toy train rides make them happier than ever and it runs between Darjeeling and New Jalpaiguri. Attracting millions of visits per year, this hill station is full of beautiful sceneries, and valleys. Enjoy the incredible view of sunrise here from Tiger Hills, cable rides in Rangreet valley, stargazing in the nights and many more.
Auli, Uttrakhand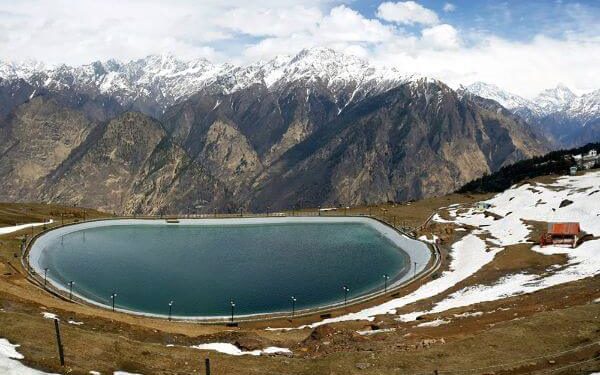 Another incredible destination where you can find the Himalayas and its snowscape and enjoy snow slide! Yes, Auli is one of the great choices for snow-clad regions. The fun we get by throwing snowballs at each other and making a snowman is unforgettable. Likewise, you can do skiing also and if concern about safety then it's not a problem because there are trained and licensed professionals available there for you.
Sikkim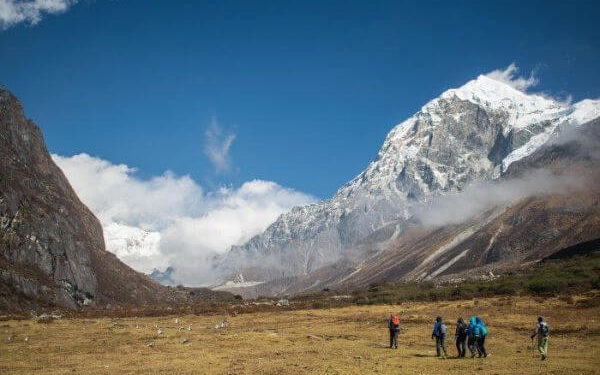 This northeastern country is yet another beautiful hill station, with its raw natural beauty. Tons of ancient monasteries, gigantic Himalayas, and adventurous sports everything is just wow here. A perfect summer holiday destination, where you can also go to the India china border that is Naathula paas. Moreover, there are lots of attractions like Gangtok, safari, camping, trekking and picnic spots for kids. The locals are also amazing here, and you can find Momos here which are today liked by everyone especially kids.
Andaman and Nicobar Islands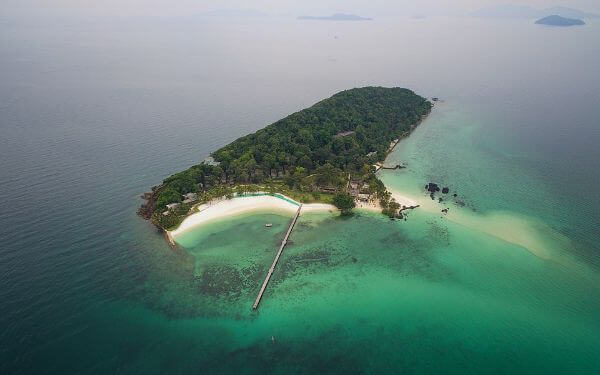 Let's talk about some beaches now. In India, there are many coastal regions where we can enjoy beaches, but some beaches are very different and worth watching. For those who want a close connection with water and enjoy some exotic beaches, Andaman will be a great choice. The nature, the wildlife, the water adventure like parasailing, boating, snorkeling, everything is just awesome here. The main highlights are the flora and fauna, and its surreal landscape. Also, there are museums, national parks and many other places to visit. Trust me, IT is an ideal destination for a beach vacation
Jaisalmer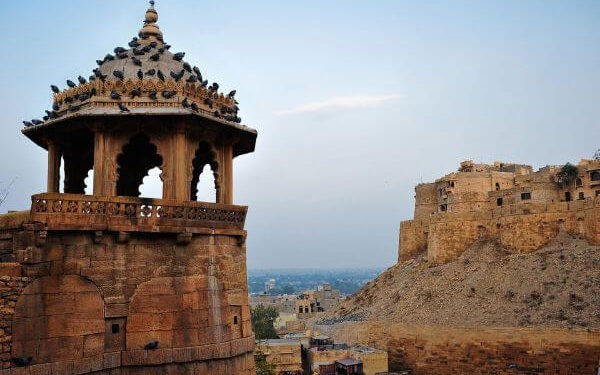 A camel ride, Isn't it exciting? Of course, for kids, this will be a memorable experience. An overnight desert safari on a camel back and feeding the camel are the two things your kids can absolutely enjoy here! A complete package of culture, heritage, tradition, Jaisalmer is just another beautiful city in Rajasthan which is known for its enchanted desert with golden sands.
Taj Mahal, Agra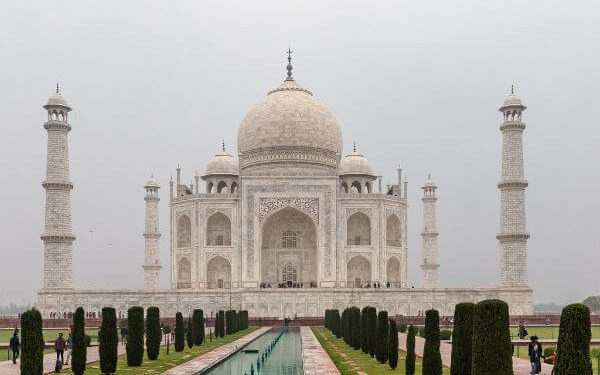 Taj Mahal is the seventh wonder of the world and is known for its beautiful art and history of its love. For kids, It would be very exciting to see, it in real which they have earlier seen in the book! The tales about love sacrifices, wars all that can be reflected in the glittered white marbles. It is one of the important landmarks of India and a must-visit place for every Indian.
Hampi, Karnataka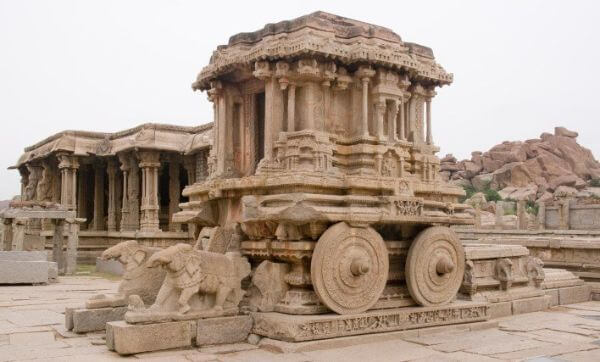 Considered as to be one of the UNESCO World Heritage Site, Hampi is a place where you can have a glimpse of Indian culture and its lost glory. With a rich history, amazing architecture, Hampi is one of the appealing sites and there is ample of knowledge which can be collected from there.
I hope You all will enjoy the best time here with your families and have some quality time with them because their happiness matters the most!
We hope you liked this article on Best places to travel with toddlers in India. Please continue reading with K4 Feed for more interesting articles. Follow us on Facebook for daily interesting feeds.
Must Read: