A descriptive guide to exploring the Top Spain Attractions and Places to Visit with tips about things to do and places to see.
WHY YOU SHOULD SPAIN AT LEAST ONCE!
Hey folks,
So, I am sure all of you have seen the movie "Zindagi Na Milegi Dobara". Yes, that movie was one of the best movies for youths or I must mention, for all. After watching this movie, you must have thought that you will also visit Spain once in your lifetime. Spain, which is undeniably the most beautiful country in Southern Europe, which is very different, from others if we talk about the diverse culture, historical extravaganza, fun-loving people and mesmerizing beauty.
Apart from these, there are a plethora of festivals here which are very unique, and bizarre events like La Tomatina, the world-famous Bullfighting, which we think is totally insane but interesting.
Holding a very strong position in the World's tourism, Spain is also famous for some crazy and amazing nightlife, beautiful beaches, and authentic foods. The whole of Spain is just like a romantic dream, and travelers can never feel bore here.
There is a lot more, to tell you besides these and let me help you to discover some awestruck places you only dreamt of and let's uncover these hidden gems.
Top Spain Attractions and Places to Visit
Barcelona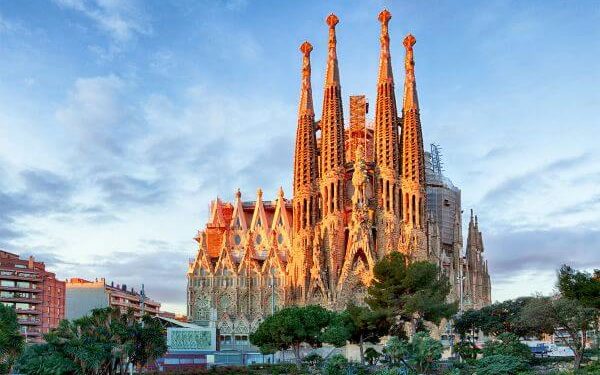 Today, most of us are familiar with this city, especially football lovers. Barcelona is one of the clubs and there are many football matches between Barcelona and Real Madrid FC. Barcelona is very lively and offers a huge travel range from historic architecture to buzzing nightlife and vibrant culture.
Located directly on the Mediterranean, Barcelona is the largest city and capital of Catalonia.
Known for its stunning Mediterranean location, cosmopolitan atmosphere and iconic architecture.
Glittering nightlife and best for shopaholics with lively shopping options.
Some architecture marvels are Casa Batllo of Antoni Gaudi.
Famous church -Sagrada Familia for its extraordinary structures and fascinating designs.
Best for relaxing on beach Sunbath, the city's most popular beach.
Madrid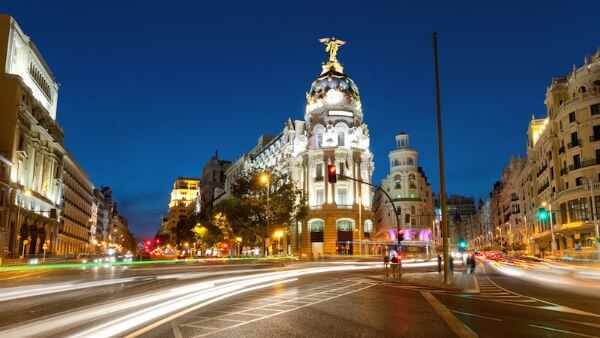 The country's real treasure lies in its capital and so as Spain's treasure is in Madrid, it's the capital city. It is a mixture of various ethnic groups and this makes it the most colorful and incredible cosmopolitan city. And no one can deny the fact that It has one of the most sizzling and legendary nightlife and the jolly crowd on the streets is just cherry on the top. Home to Royal palace, Madrid has the largest area and there are many churches, shops, and bars. You can taste here the flavourful and delicious Spanish food and drinks.
Puerta del Sol, the heart of Madrid, which is basically a large plaza where most of the festivals, gatherings, and performance is done. It is also a hub for public transportation.
Cordoba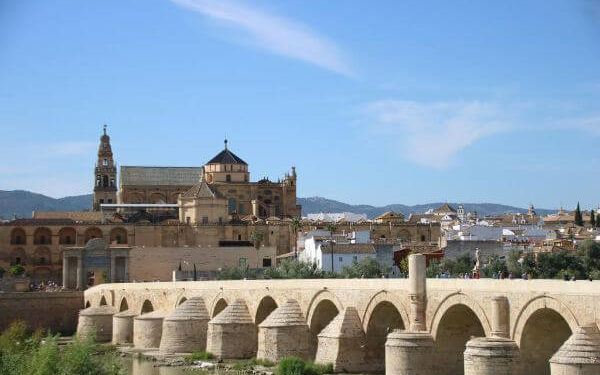 Most fascination city with its cultural and historic offering, this city is Andalusia's capital. This palace of the fortress and the great mosque is truly a place that should be in everyone's bucket list. You can get here a fantastic piece of architecture and one of the examples is the stunning Grand Mosque. Mezquita is another monument, which was initially a mosque and now it is a glorious cathedral.
Seville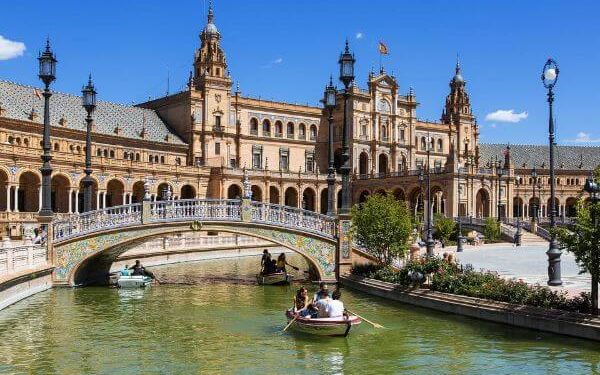 With some crazy and exciting festivals, impressive decor and architecturally mind-blowing city in Europe is the fourth-largest city in Spain and the capital city of Andalusia. Packed with some outstanding and beautiful historic landmarks, and many significant buildings, Seville is one of the exceptional tourist attractions. Also, this city is famous for its stunning flamenco culture, and here there is lots of bars in which this dramatic and melancholy art is performed.
Ibiza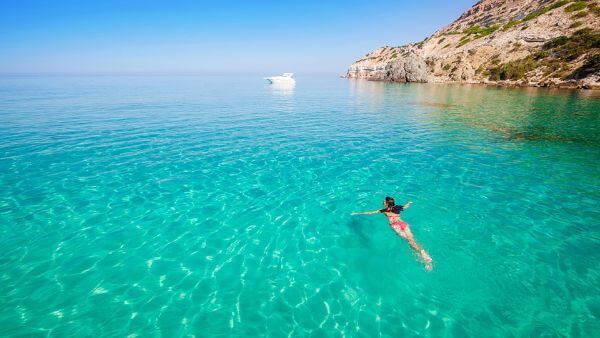 If you want more of the parties all night long, with great music and good dancing, here is the right place for you which is also known for its peacefulness along with the amazing party lives. Little fishing villages and quiet beaches are the attraction for the travelers who want to enjoy the serene beauty of nature and especially yoga and meditation.
Valencia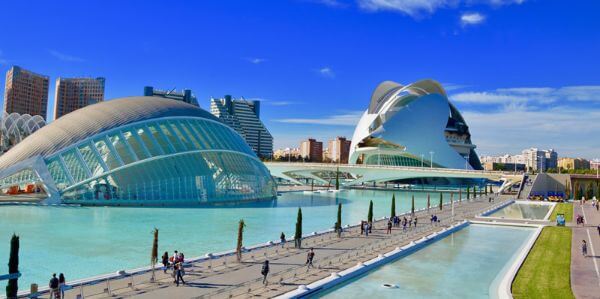 Valencia is a most extravagant city which is also the place of origination of a spicy dish Paella. A complete package of futuristic arts and science, Valencia is a place where you can found various museums, opera houses, planetariums, and aquariums. This impressive landmark is located in the eastern part of the country and many parts of this city are dedicated to sports. Like other cities, there are beaches also with some fine-dine restaurants.
Ronda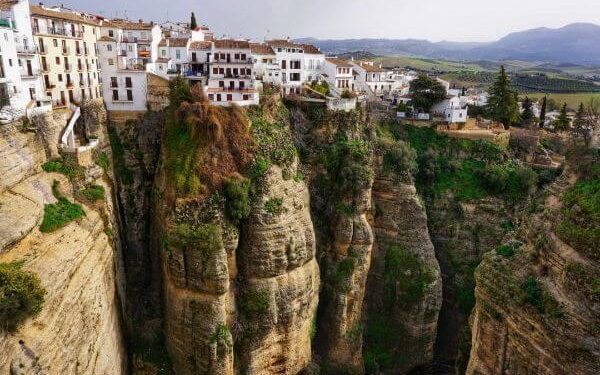 A small town on the mountain top which is known for its breathtaking panoramic views and dramatic history. IT is located in the southern part of Spain. Visitors love this place for its immense beauty and one of the famous stone bridge located here called Puente Nuevo. About 100kms from the city of Malaga, It is surrounded by lush river valleys and the most visited city in Andalucia.
Almeria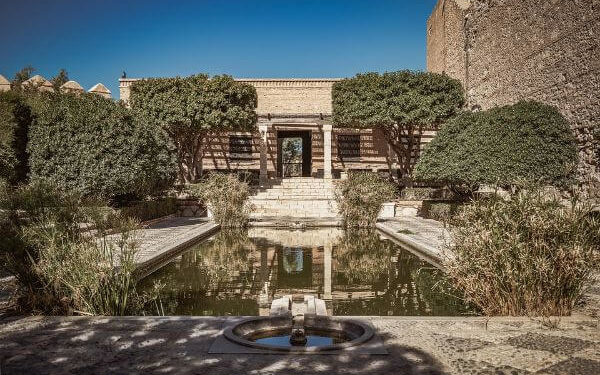 Besides famous cities like Barcelona, Sevilla, Ibiza, there is one place in Spain which is "the road less traveled" destination for the tourists. Popularly known as the "Gastronomic Capital of Spain, this place offers unique culinary and you will experience here Love at first bite. You can find tasty Tapas here, which is a famous Spanish treat. This is only a desert region in Europe and a landscape of dry expanses and rocky outcrops. Moreover, wonderful culture and fantastic architecture are the added attractions.
Santiago de Compostela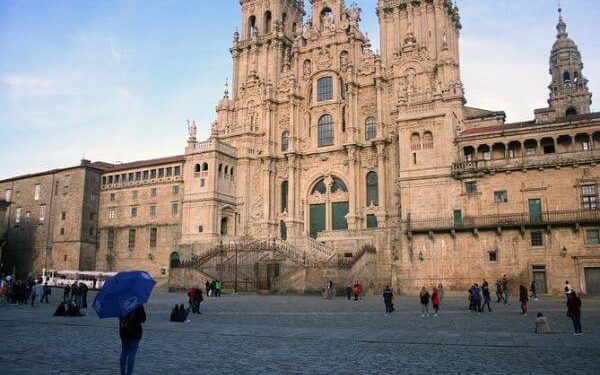 A pilgrimage destination for Christians and thousands of people visitors for both its history and tradition. It is located in the northwest region of Spain. St. James, an Apostle of Jesus Christ is believed to be buried here. The colorful and lively charming streets are impressive to see and they are packed with restaurants.
Granada

The Spectacular views with Moorish flavors, It is located just at the point where the Sierra Nevada mountains meet the vega's fertile land. It is a typical southern European city and full of churches, castles, museums and one of the castles is Alhambra which is one of the 10 wonders of the World.
People here are monocultural and very friendly. Tapas, one of the Spanish snacks are what, Granada is known for.
So, here are some places according to me, you should definitely not miss, if you are planning to explore Spain. There is more to it and you will have a great experience there. Don't miss to attend the festivals here. They are very unique and enjoyable. It will be a once in a lifetime experience for you. Excited? Start booking your tickets now!
We hope you liked this article on  Top Spain Attractions and Places to Visit . Please continue reading with K4 Feed for more interesting articles. Follow us on Facebook for daily interesting feeds.
Must Read: