"VIRAT the run machine KOHLI"
is the name today we  can listen from a child to an elderly person. There is one saying that what looks big and great today, has surely gone through a lot yesterday and same it goes with this Delhi boy who is today the captain of Indian Cricket team .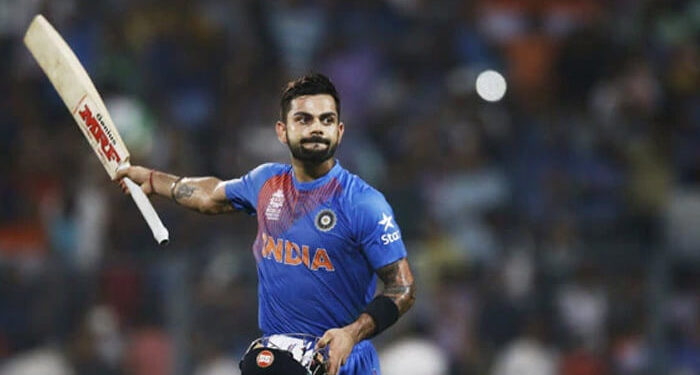 Today ,known to be the inspiration,aspiration and idol to a lots of people there is a story to look from where this man Virat Kohli became the great chase master KING KOHLI and here it goes –
 At the age of 18 what we expect of a child is that it is the peak time from where the path to which a kid is going to be in his/her carrier is decided and at this very age for sure there was something that was to knock the Indian Cricket .
December 19,2006-Feroz SHah Kotla, New Delhi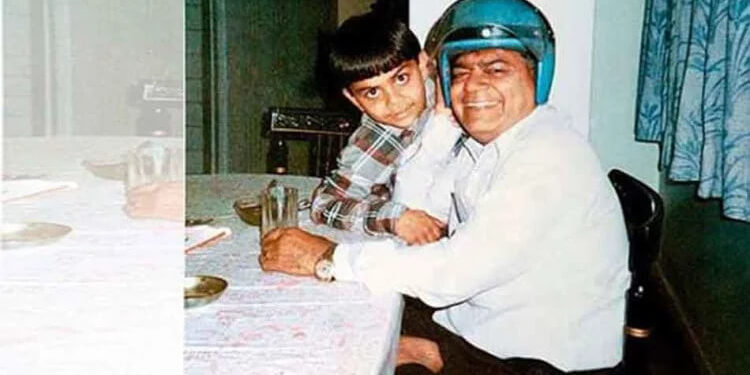 On this very date when this man was playing in the third day  of  a four day Ranji trophy league against Karnataka where the host team Delhi were at 105 at 3 and were in a need of a big partnership of 192 runs to avoid the case of follow on and at that very moment all the hopes were hinged to this man who was playing at 40 not out overnight.But the next morning came with an unfortunate news of demise of his father Shri. Prem Kohli who was the main backbone of this upcoming cricketer, and so he need to left in the morning for his home but shocked everyone with his return before the start of the game and played a silent but tough knock of altogether 90 runs and dismissed after setting a good mark for his team and thus Delhi took to board a huge score of 308 that was not able for Karnataka to cover in the limited time and resulted onto a draw.
But this was the most hard and tough period of this mans life where he need to make his determination and emotions both under his heart and has to face the irrevocable loss and also had to display  the dedication and passion for the game ,but although he fought like a warrior and shined.
The ODI Debut And Beginning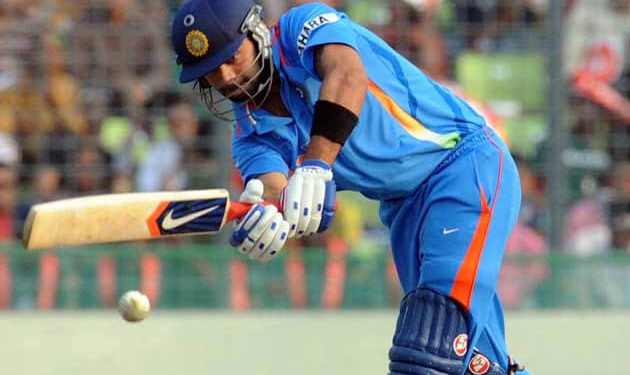 Today, known to be the number one batsman in the one day international and test  ranking Virat Kohli faced a huge foray at hid ODI debut as well as test debut.
Virat made his ODI debut against Sri Lanka in August 2008 and could not make his cards right on the play and fall of at 12 runs only at leg below wicket by Kulasakera and nothing could be as painful for a player to face this at his debut match. After this very moment Kohli did not get much chance to prove his caliber but played under the seeing of masters of cricket like Sachin Tendulkar and Virender Sehwag and no doubt it helped him like a strong pillars.
Then again at the time of this great man test debut fortune did not played well and he failed to showcase his master class and batting at 5th position got dismissed at the scores of only 4 and 15. For a player like him to face this is really unwelcome. After a beginning like this this man was completely in hard times and seriously what a miraculous hard work he has done that today he is the worlds best-est batsman known.
After The Under 19 World Cup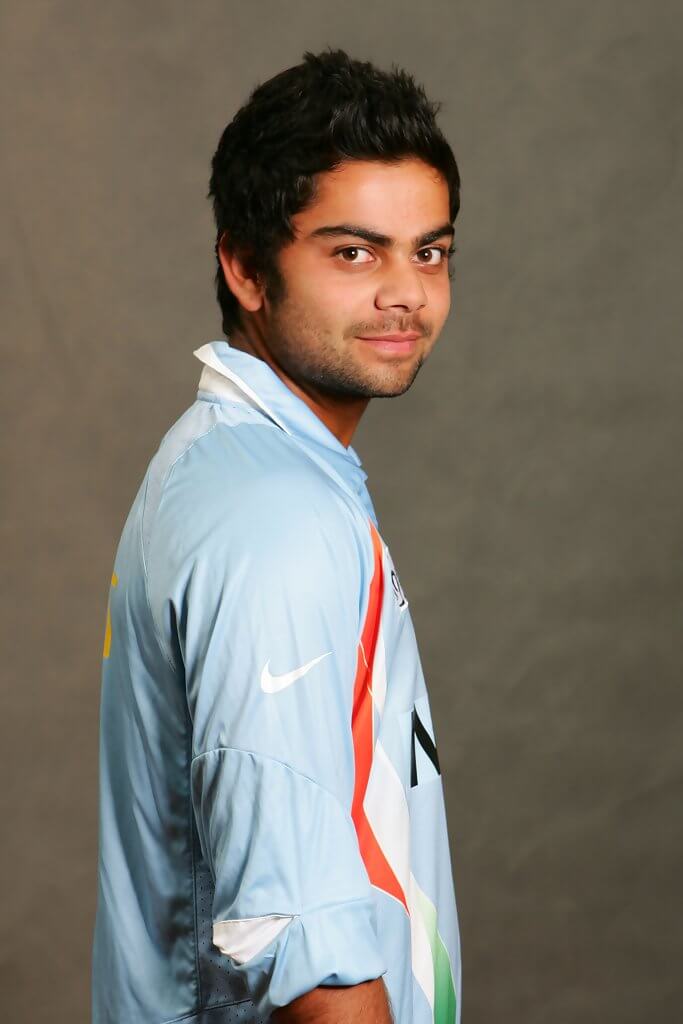 It was in 2008 that the Captain of today won the under 19 ODI world cup under his captaincy and to win a title of world cup at that age is priceless and at this moment he was given the cap of royal challengers Bangalore IPL cap and was a mesmerizing moment.
After having the IPL cap he was totally deviated from his path and just used to party hard with the youngsters and this totally destroyed the way he could have performed in the Indian premier league.The team won the cash prize of 20 lakhs and was a huge pay of that time. He used to spent his time with the finest cricketers of the time like Jacques Kallis and much more.
His coach Rajkumar Sharma even asked him to pay attention to his game but to make a youth make understood that leave this over enjoyment and focus on the path is little bit difficult. And in this course of time his health even became more of a kind of fat boy with fluffy cheeks and fitness that used to be a most precious ornament of a sportsperson was effected a lot . but after this happening he completely changed the definition of fitness and today is known to be a fitness freak and idol to lot of people.
Tour of England, 2014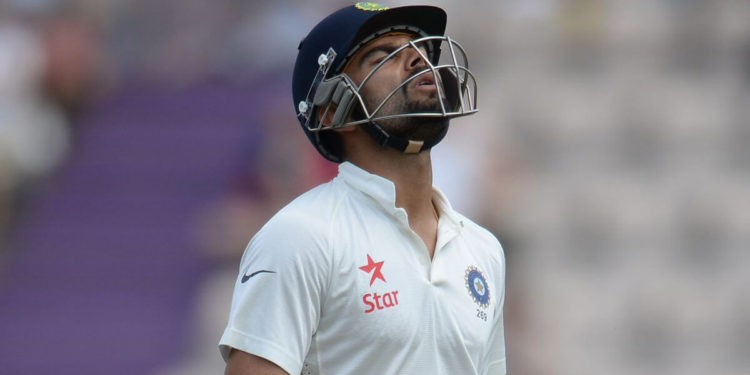 Virat's 2014 tour of England was nothing less than a nightmare. He had a painful test series there and consecutively dismissed at the low scores of 1, 8, 25, 0, 39, 28, 0, 7, 6 and 20 in the five Tests and finished the series with a mere average of 13.50. And again this was something that he himself could not accept. He was expected to fire cylinders and take India to the way but the man failed to stand on his reputation and was troubled by the English bowlers.This was the time when he himself was infuriated by his performance and it is evident that Virat is a aggressive player on the field and he is the best example that if utilized properly this aggression could bring the champ inside of you and so it happened he scored centuries on the same land .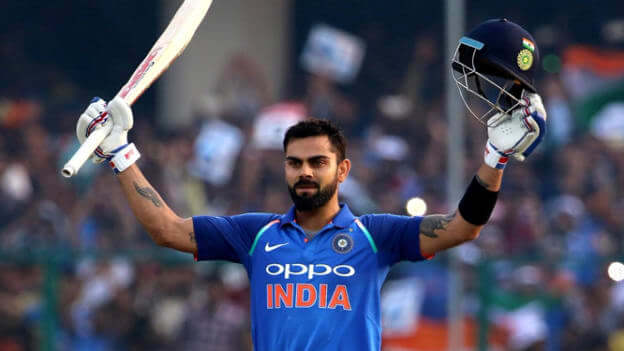 Henceforth, it is evident that his way to become the "run machine Kohli" was not easy but was full of roughs and toughs but this man was not the one who cant fight back and really face all the hurdles with a great enthusiasm ,determination and passion for game.And it is mind boggling to admire his journey from a local Delhi boy to the Captain of Indian Cricket Team.