After 2014, the word 'Bhakta' emerged in politics. Modi opponents gave the title of bhakti to troll Modi supporters. Modi supporters retaliated and Gandhi family loyalists came to be called 'Chamcha'. Nowadays it is also called 'slave'.
By the way, these two words are Chamcha and Ghulam, it was not just said to the Congress supporters. Rather, he gave himself a chance to say this with his antics. Now take the same thing today. On one hand, a meeting of the Congress Working Committee was going on. On the other hand, there was a lobby of the party which was running a campaign to make Rahul Gandhi, who has become synonymous with failure in Indian politics, again the party president. To make Rahul Gandhi the party president, one leader did all he could.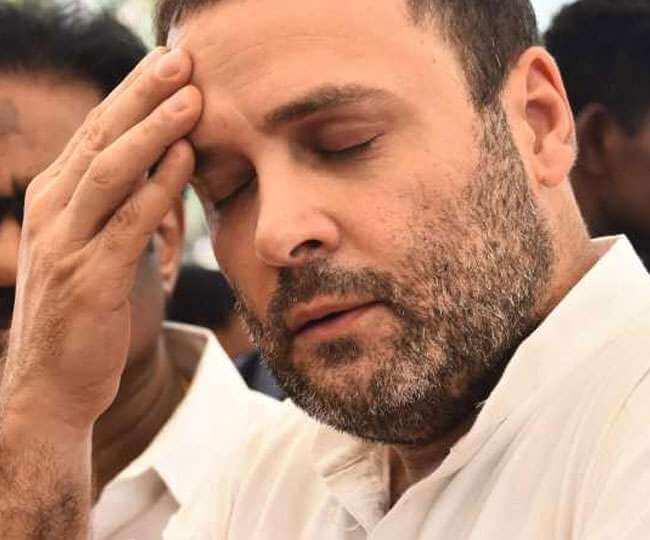 Congress leader Sandeep Tanwar has written a letter with his blood, demanding that Rahul Gandhi command the party. He has said that if Rahul Gandhi is not made the party president, then this decision will be against the party.
He wrote in the letter, 'Mrs Sonia Gandhi ji, Rahul Gandhi has watered the party with his blood and sweat. In bad times, the voice of the people has been raised from the road to the Parliament. In such a situation, if he is not made the chairman, then this decision will not be in the party's interest. 
However, Tanwar ji did not say which party's interest would be jeopardized by not making Rahul ji the president. Because the meaning of making him president was seen on social media more among BJP supporters than Congress supporters.

Sandeep Tanwar Ji reached the highest point of sycophancy today. He has drawn such a line of sycophancy that other Congressmen will have to work very hard to get ahead.